A Year In Review: Finding My Calling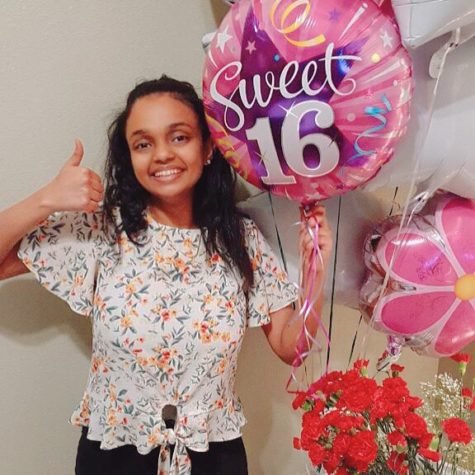 As I mull over my last days as a sophomore, so much seems to have passed me by in the last year, and so much seems to be nearing. My year, although consumed with copious amounts of work, has given me an abundance of new memories, many of which I gained from joining newspaper staff.
Often times my days are filled with peers who focus on calculations and theorems and who forget to look up to see how the world is changing around them. The JLab has become some type of oasis for opinions and ideas concerning the things students notice are happening in the world whether it be schoolwide or a national issue. The JLab has become a haven for me.
Because this was my first year on the newspaper staff, I saw a whole new version of what a classroom can look and function like. Getting to work and input my own thought with free will in my writing and graphic designs was liberating, to say the least, but the best parts during newspaper were when I would collaborate with other staffers to make even better stories.
Some of the best moments throughout this year came just by working with my fellow staffers creating amusing graphics and eye-catching covers. Although I'll cherish all the hard work put into each story and graphic, the most rewarding times during newspaper were when the fresh new copies of each issue were delivered and handed out for everyone to see. Seeing the front page finally printed with the fumed ink and getting to share my artwork with the whole school was a feeling like no other. Best of all, the responses I've received from teachers and students were beyond what I was expecting with floods of support coming my way.
Above all, joining newspaper staff has taught me a new set of life skills, skills that can't be taught by properties and notations but with everyday practice from interviewing people and taking pictures. Coming on staff with my post-freshman year awkwardness, constant exposure, talking to new people and asserting myself in spaces where my voice matters gave me a whole new level of self-confidence. With this, I've received a wake-up call to constantly connect and communicate with the people I meet and see every day.
Through the people I've met to the competitions I've competed in, I have changed as a person. These experiences have paved new journeys for me that I now have the courage to take with full confidence. Although meeting notable Dallas Morning News staffers and interviewing many Raiders were eye-opening experiences, being able to see and work with the school's best editors, photographers and reporters is the greatest privilege of all.
As I wrap up this year and enter to junior year, I can only hope that this new emboldened version of me carries through and confronts new challenges every day as much as sophomore me did during my first year on the Raider Echo staff.