Beta Club's End of Year Bash
As the 2021-22 school year comes to an end, the Beta club celebrated with its annual induction ceremony on Thursday, May 26. The ceremony celebrates the club, welcomes its new members, and officially announces its newly elected officers. The ceremony is a time for fun, food, and friendship as the club commemorates the end of their old chapter and the start of a new one.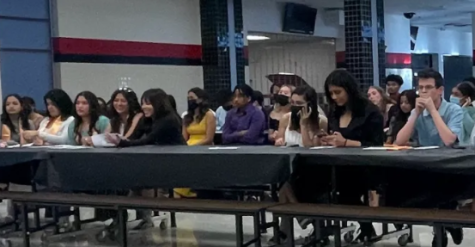 Beta club is known for promoting the ideals of academic achievement, character, leadership, and service among students. The club has a GPA requirement of 3.2 and a minimum requirement of 10 volunteer hours per semester served through different events that they offer. Many students join the club to help boost their academic resumes. However, Beta isn't just about academics. 
"When I joined Beta I didn't expect to enjoy it so much," said Junior member Sin Yee Ang. "But I found so many friends in the club and so many memories that I'll never forget. I loved all the events that they held and I just really love the club."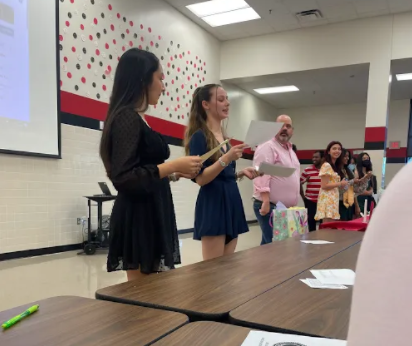 Emily Lawrence, the former president of the Beta Club, is excited to see the progress that the club makes after handing down her position to the new president, Ana Hinojosa. Lawrence has high hopes for Hinojosa and believes that she will work as hard as possible to maintain the image and ideals of the club. 
"It's a difficult job to have", Lawrence said. "It's really a lot of pressure. All of the positions are hard, to be honest. But, I trust that the new officers will do their best and make smart decisions for the club and its future."
This year, Beta welcomes 34 new members to their club, joining the ranks among their ever-growing population. At the ceremony, the new and old members will pledge to the club and then watch as the new officers claim their positions. Once the induction ends, the club members sit down together to enjoy dinner.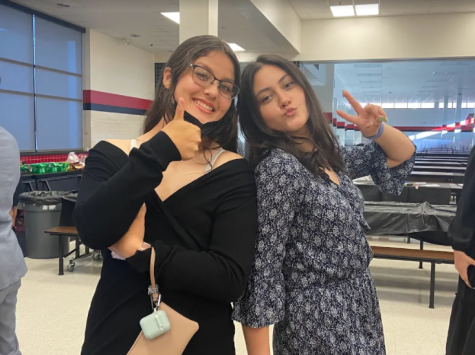 "I'm really excited for the induction," Ahtziri Vazquez, a new member said. "Some of my friends are going to become officers so that will be really fun to see. I'm already in the National Honor Society so I have some idea of how this will go, but every club is different. I can't wait to become a part of their community."
The inductions ceremony holds a special place in every member's heart but especially the graduating seniors. Most of them have been in the club for two years and have made many memories through volunteering with their peers. 
"It's like the last hurrah," senior member Julia Santana said. "You finally get to have an end to an era. It's very bittersweet, knowing that I won't be coming back to this [club] next year. But, I also get to celebrate going to college and reaching a new stage in my life. No matter what, I'm positive I won't forget about my time in the Beta club.