Riley Sims, Co-Editor-in-Chief

October 1, 2018
Bullet journals have been popping up on many social media sites like Pinterest. The main concept of bullet journals is to keep track of events and your life in general. It is a creative way to keep things in order and is customizable. Here are some back to school ideas for one. Riley Sims A...
Gabriella Rodriguez-Sanchez and Braedon Harris

September 9, 2017
"Avid showed us what would happen if you weren't organized and how you would fail," Mustafa Najem, 11. "That's why I'm passing now."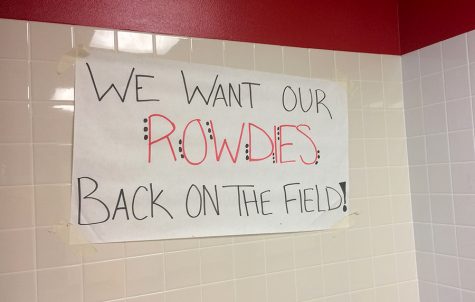 Karla Romero, Co-Editor-in-Chief

September 28, 2016
The lack of Raider Rowdies this school year has sparked some controversy among the students. Despite this, most do not know what truly happened to the organization, other than history teacher Ryan Victor no longer being the sponsor. "Simply the biggest reason [to no longer do it] was [my wife a...