A New Era for Raider Football
Hang on for a minute...we're trying to find some more stories you might like.
Each year, there's something special about the beginning of football season. This year at North is particularly special. With a new offensive coordinator and 14 sophomores on the varsity football team, the 2017-2018 Raiders are looking to make a new identity for themselves.
The Raider football team hasn't made it to the playoffs in over five years. However, with new coaches and promising young talent, they can be expected to make it this year. They have offensive talent in sophomores Jayden Jones and Richard Taylor. Also seniors Jason Luper Jr. and starting quarterback Jon Aguilera have the team averaging 28 points per game, which is the most in years.
Taylor, the starting running back, believes that the team's play will continue to get better for them throughout their season.
"We have a lot of potential," Taylor said. " If we keep playing like the way we did against Newman Smith, then other schools better watch out when district comes."
Taylor also believes it's his responsibility to make sure the team stays on track.
"I'm the starting running back as a sophomore," he said. "I feel it's my job to help this team be successful and keep them focused on our goal, and that's the playoffs."
Sophomore Sabron Woods, the starting linebacker for the Raiders, is excited to see where the team is going and has high hopes for the future.
"With the talent we have, if we stick together and work as a team then we can win a lot of games," Woods said. "We have a lot of sophomores that will grow and develop as a team together for years to come. I'm excited."
Receiver Jayden Jones believes that his skillset will help him bring a winning culture to the team.
"With my height and hands, I don't think anyone can stop me," Jones said. "We can turn things around here and be a good team for a long time."
Jones also believes in making sure the team has a positive attitude no matter what happens on the socreboard.
"After a loss, it's hard to not be upset, but our team is young. We can only get bigger, better and stronger," Jones said. "We just have to keep our heads up and stay focused."
About the Contributors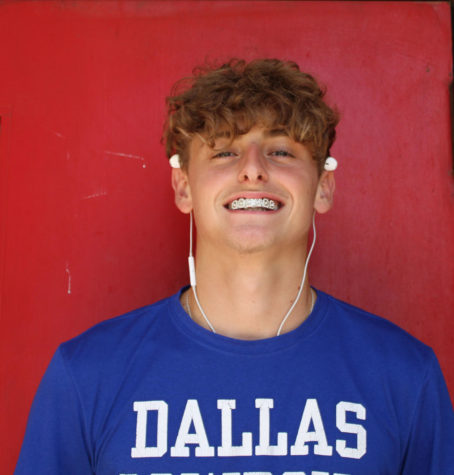 Michael Chambers, Sports Editor
Hey everyone, I'm Michael, a varsity football player and sports writer for North Garland's school newspaper, "Raider Echo." I am a die-hard Cowboys fan,...