Risking it all in the cage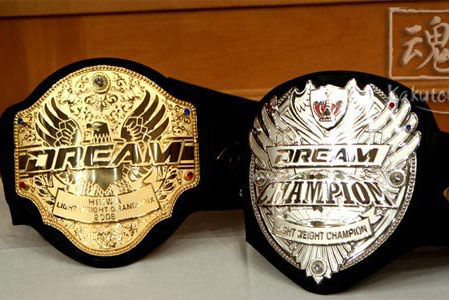 Walking home from school one afternoon just like any other, junior Robert Jackson was approached by a tall male with a lean physique, who then punched him in the face. Trying not to show his tough, competitive side, Jackson attempted to drop the situation.
"I tried to let it go, but I couldn't," Jackson said. "I kicked him. [The police] found him. They charged me with aggressive assault in public. With me being a cage fighter, my hands are registered, and I can't fight outside the gym. They gave him a charge, but they gave me even bigger because of my record."
The summer before freshman year, Jackson became interested in cage fighting after watching "Ultimate Fighting Championship" on TV. Initially, Jackson's father wanted him to participate in a sport, but Jackson had no preference for football, and he began practicing wrestling and kickboxing.
"I was watching pride fight with Rampage Jackson versus Wanderlei Silva," Jackson said. "I think something about it just sparked something [in me]. What made me interested was myself, actually. I wondered what it was like to fight. Sometimes I just get a thrill of watching people fight, and I also get a thrill of me being in one. I actually just wanted to test my skills and get into the cage."
Jackson's goal is to defeat Quinton "Rampage" Jackson's record of 31-10-0. Rampage Jackson is most notable for being an American professional mixed martial-arts fighter. Currently, Robert Jackson has 46 wins, 23 losses, 3 Technical Knockouts (TKOs) and no disqualifications.
"I'm a two-time championship muaythai fighter, three gold medalist in kick-boxing and [have] one gold medal in wrestling," Jackson said. "[I'm] pretty proud [of my accomplishments]. I wouldn't boast and brag about it, but I feel pretty good about it."
Although Jackson may appear tough to many of his peers, he does not want to be given special treatment by anyone.
"I do anything to entertain, but I also get mad easily," Jackson said. "I give a lot of respect to a lot of people, and I don't take that away. When it comes to somebody really trying to anger me, I will let them know beforehand what I do, and it's really up to them to try to test me."
Because he considers the sport dangerous, Jackson would not recommend his peers to participate in cage fighting. Instead he would recommend them to participate in the training, which is a good workout and body-build and requires one to stay on an effective diet.
"It most likely is a dangerous sport [compared to football], but you just got to take it one step at a time," Jackson said. "If [it takes] 12 men on the field to carry one little ball and two men in a cage for five minutes, [then] I would definitely say cage fighting is more dangerous [than football], because how often do you see football players spill blood within 30 seconds?"
Though Jackson thinks the three-month training to become a cage fighter is rigorous, he is glad to still be participating in the sport, despite the minor injuries he has faced. If Jackson has learned anything from his many fights, it is to never judge a book by a cover, no matter how thick.
"I've done that before," Jackson said. "There are some small fighters that actually took me out before. He was pretty jacked. I had this cut in my eye from when he kicked me in the head. I learned don't go in too quick, because I had a quick knock-out before, both giving and taking. I've had a TKO done to me before because of me rushing in. And really, you're supposed to take your time. I never took my time. I regret doing it."
Cage fighting, according to Jackson, is more than a fight between two athletes. It stirs up his emotions and serves as a stress and aggression reliever. For him, cage fighting allows him to focus on himself and gain confidence.
"The sport is really two big dudes with the male ego thinking, 'I'm better than you,' and somebody gets knocked out, when really, it's not just about the egos and the pride," Jackson said. "It's a matter of if you get in the cage, just know anything can happen. To me, it's not just a sport. It's a lot of emotion in it, but one emotion you don't want to go in the gym with is anger, because when you're angry and you're fighting, you're not thinking of what can happen to you. You're only thinking about what you want to do to somebody else."