Paola Hernandez, Reporter

January 9, 2018
"On Christmas Eve we eat food like pozole and tamales, then on Christmas day we open presents and just spend the day with family," Zayury Ochoa, 10, said.
Paola Hernandez, Reporter

November 22, 2017
"Over the holidays, we host a motorcycle soccer tournament at our farm," Football coach, Don Card said. "We play soccer on motorcycles, hence the name."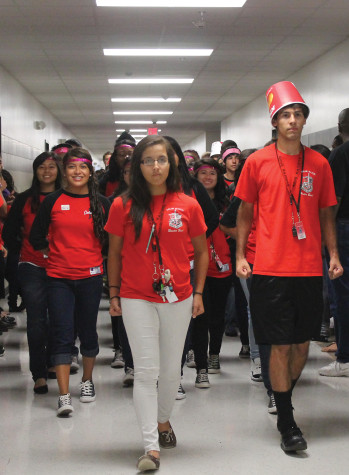 Ruth Varghese, photographer

November 26, 2013
Some of the traditions the NG Raiders hold go back to the beginning, when North Garland first opened its doors in 1971. Always shootin' to fry the Colonels, the NG Raider Band used to (and still do) wear KFC buckets on their heads in the customary walk-through pep rally before the varsity f...