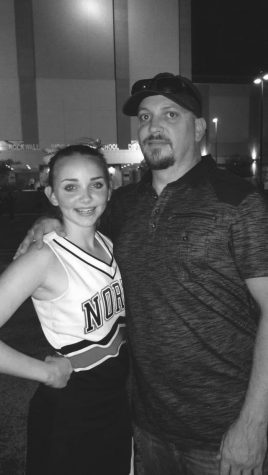 Hannah Majerczyk and Eden Amberber

January 3, 2017
Life seemed to be blissful for a teenage girl. But her life changed in the blink of an eye. At the age of 15, sophomore Sydney Taylor lost an important family member, her father. One dark night, a car drove on the road with a motorcycle following behind it. A father of two was on the motorcycle, on...
Edith Perez, Reporter

November 4, 2015
"It was hard. I always felt alone when all the other girls had their dads with them and had someone for father-daughter dances, but no, I was alone. I've definitely gotten over it, and I don't think about [past feelings]. In fact I just found out who he is, and since I've never met him personally,...