Review: Milky Chance's Sadnecessary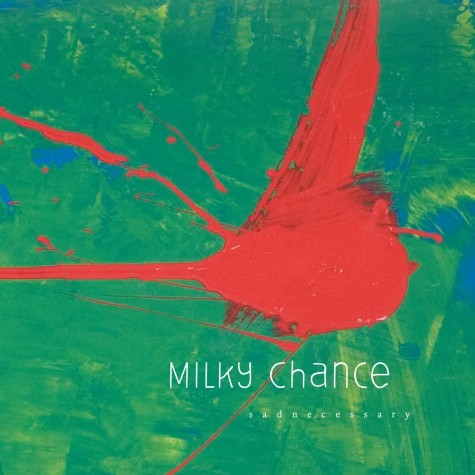 After releasing their first single "Stolen Dance," the German pair Milky Chance released their debut album Sadnecessary one year after they had originally released it in Germany. The duo is easily recognized on the radio for their unique vocals and simple, but catchy beats. Using their success on the radio to fuel the next two singles, the duo released two more singles in the U.S. to help promote Sadnecessary.
Sadnecessary is the album you listen to in the middle of the day after school or while trying to wrap up that last assignment before it's due at the end of class. The album starts with "Stunner", which becomes easily remembered after the second play; then leads into "Flashed Junk Mind," which was the third single released from the album.  The song automatically starts with a beat that you can tap your foot to, and has bits and pieces that tie into "Stolen Dance" later in the album.
The album continues to give out echoing and captivating songs, which lead up to the title track "Sadnecessary". This song matches the rest of the album with its sound, but has a unique feel to the lyrics which cause it to stand out and become a very recognizable song on the album. The next track "Down by the River" has a very similar sound to "Stolen Dance" and is the point at which the album has a slightly faster beat and heads into a more echoing pop sound. This sound eventually slows down for the end of the album but eventually comes back just in time for the two bonus tracks.
The album may be a slow start, but after one or two listens, any listener will admit that this album was one of the most unique to the music industry at this time.