Oscars Nomination Creates Controversy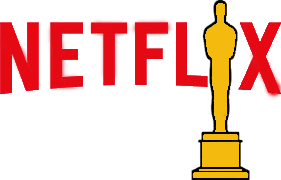 Since 1929, the Oscars have given films awards for things like for their best actress and actors,  best directors, best screenplay, best sound and best-animated feature. The awards are determined by the audience votes for winners. Every year, there's some kind of controversy surrounding the host, nominations or winners. In 2018, comedian Kevin Hart stepped down from hosting the show due to controversial posts from the past. This year, Netflix films were nominated and won awards. Many did not agree with Netflix being nominated but junior Kelvin Fields studies film through his broadcast class and thinks Netflix films should get the same treatment as any other films.
"I genuinely feel like a movie is a movie," Fields said, "At the end of the day, there is someone watching, so the creators are getting income and revenue. Netflix is considered entertainment with their original content just like other directors, so I think it's fair they are nominated."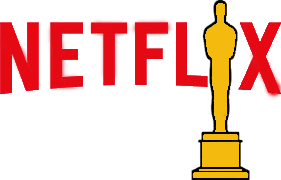 Netflix has over 5,000 titles in the USA and Fields believes this is another reason to be nominated. He thinks having more films brings more audience and that can take them to bigger platforms, such as cinemas.
"The problem with Netflix movies is that they don't have an actual movie be shown in theaters," Fields said, "Someone may think that's why they can't be nominated for Oscars, but I honestly think Netflix originals are probably getting more views than the ones you see at theaters."
According to Entertainment News, having an Oscar-winning film means getting enough reviews and views around the world, Fields thinks anyone is a winner if their film is their priority.
"In order to even create a film that everyone loves you have to enjoy it first," Fields said, "You can't make something that you're not willing to put some work into. If you actually have the interest, then it's a good film regarding if it gets a lot of views or not. If it's something you enjoy making from the heart then it's worth it."
Film director Steven Spielberg publicly announced his thoughts towards Netflix during am Apple's services event, where the company discusses upcoming streaming, subscription and technology services. He argued Netflix, being a streaming TV company, movies should be nominated for Emmy Awards. Spielberg began his efforts to shut Netflix out of Oscars after Netflix's film "Roma" won an Oscar for best foreign language film, best cinematography and best director. Although many argue Spielberg's opinion, since Netflix has over 137 million subscribers compared to Hulu, with 25 million, junior Kayleen Asbill agrees with Spielberg and thinks Netflix films don't qualify to be nominated for big awards but rather simple ones.
"Even though I watch Netflix almost all day, they don't actually make movies to qualify for an award," Asbill said. "If their movies were shown in theaters they could get more reviews and critic, and that's what they need to be nominated."
According to The Economist, films are nominated when they meet basic requirements such as being more than 40 minutes long, being premiered in a movie theater and it must have played in an L.A. County theater with a paid admission for seven consecutive days. "Netflix probably got nominated because of their views," Asbill said, "Many people see their content because everyone talks about it, but did the movie have something significant? How long did the production take compared to an Oscar winner, or how popular are their actors?"
Being the world's seventh-largest internet company, Netflix gets recognition for their movies, shows, documentaries, actors and fictional characters. Although Netflix has the attention needed to be nominated Asbill doesn't think this a valid reason.
"Netflix is a good TV program but not good enough to be nominated for top high awards," Asbill said, "If a Netflix movie wins an award, it's unfair to the other actual movies being nominated. I think Netflix movies don't take as much time, dedication and rehearsals as an actual movie. Competition is not easy in the Hollywood world, and Netflix deserves the same treatment. They got a headstart by putting good shows, like Friends, and later on promote their movies with all the views they got daily."
Entertainment blog Insider talks about Netflix film "Roma" not deserving the nomination since it could overshadow other deserving films. Insider mentions how 'It's not that it doesn't deserve the nomination, but it including it in such a niche category is a big step for them.' Asbill also supports Insider by saying Netflix should gradually win awards.
"One day they could win a bunch of awards but for now they should settle for something less," Asbill said, "I think they need to slowly work their way up instead of speeding up the process. They began with big nominations so people are going to have high expectations from them every time they release a new film, but that will not always be the case. That's why I think if they start winning small awards like People's Choice Awards they won't get judged by the audience. Many directors started with small films and worked their way up, so why should Netflix be different?"
About the Contributor
Litzy Casas, Reporter


My name is Litzy and as a reporter, I enjoy writing stories that benefit the public. I entered into a journalism class as a way to fill up my schedule...