Above the influence
Hang on for a minute...we're trying to find some more stories you might like.
Eating take-out from the day before, senior Seth Palmer gets annoyed as his mother arrives from work and yells out a greeting with a cigarette resting between her lips. Irritated, he picks up his lo mein and returns to the confines of his room to prevent a mild asthma attack, reminded why he will never smoke cigarettes.
"It makes me so mad," Palmer said. "It's very hypocritical. They tell me not to smoke cigarettes, I have never smoked cigarettes, and I don't want to smoke them."
Palmer gets frustrated that his parents, who both smoke cigarettes, tell hi
m that he shouldn't smoke when they already do. He understands the dangers, and finds it almost offensive that his parents have a need to tell him not to do something he obviously is disgusted by already.
"I would never smoke cigarettes, and I probably wouldn't have ever thought about it anyways," Palmer said. "It kills me and everybody around them."
Palmer knows that smoking causes health problems through his personal battle with asthma since the eighth grade.
"I'm denying the fact that my parents could be responsible for my asthma, because I have to live with them, and I'd rather not resent them," Palmer said. "I found out my eighth grade year, so I guess I was about 15. I remember the asthma came with the physical and the shots you have to get before starting high school."
His parents don't blow smoke rings into Palmer's face, but they have been on long car rides where he is trapped with their secondhand smoke. He speculates that those rides might be a contributing factor to his asthma, albeit reluctantly.
"When I was younger, they used to smoke on car rides," Palmer said. "Maybe that's [why I have asthma]. But I don't know."
According to the American Cancer Society, there are two types of secondhand smoke people are exposed to: "mainstream" and "sidestream."
While both are equally as obnoxious to "passive smokers" like Palmer, "sidestream" smoke comes from the hot end of a cigarette and has a higher toxin and carcinogen count with a smaller particle size. The smaller size makes them more easily absorbed by skin cells and more dangerous than the "mainstream" smoke that is exhaled from smokers' lungs.
Senior Raymond Ortiz has also seen the effects of drugs on family and friends, and has a cousin in juvenile detention that was recently charged with assault and drug use.
"It makes me sad because I mean, I've seen him grow up," Ortiz said. "I've seen he's a good kid. But seeing he's involved with this stuff, it does kind of make me angry. Right now he's 14. Last time I saw him was two, three months ago when he got kicked out of school. I've always tried to help him out by showing him, like, leading by example."
Ortiz personally wouldn't do drugs, because he is seen the most extreme outcome happen to a longtime friend.
"There was actually something that happened about a month ago," Ortiz said. "My cousin, well, a childhood friend, actually overdosed. He died."
Ortiz's friend was found dead in his house by the friend's younger brother. The funeral was held just a week after his death at 19 years old. Ortiz and his brother used to be very close to him, and this death strongly affected both Ortiz and his brother. Although Ortiz has a good understanding of the effects of drugs and how the effects differ depending on what drugs are taken, he said that losing a close friend, close enough to be considered family, is never exactly understandable. Seeing the effects of alcohol on family has helped further develop Ortiz's philosophy on drugs and alcohol that he wants to pass on to his younger family members.
"I don't want to go through that," Ortiz said. "I don't want to promote a state of mind where I'm not in control of who I am."
Ortiz and his brother were asked by the family to help carry the friend's casket to the car and gravesite. While at the funeral, Ortiz saw that his younger brother was holding his tears in while Ortiz was holding in his own. They both showed their strength for all of the gathered family and friends.
"I got close to crying, but since I wasn't as close to him in the past few years, I didn't deserve to feel as sad as his closest friends," Ortiz said. "I felt it would have been disrespectful."
Ortiz's beliefs against drugs and alcohol were only strengthened by the death that personally reached him.
"I'm staying away from all of that," Ortiz said. "Just seeing his family, his close family and friends all crying and stressed out before and at the funeral, and my brother having to see one of his best friends be buried, there are no words for how that makes someone feel. No words to describe that."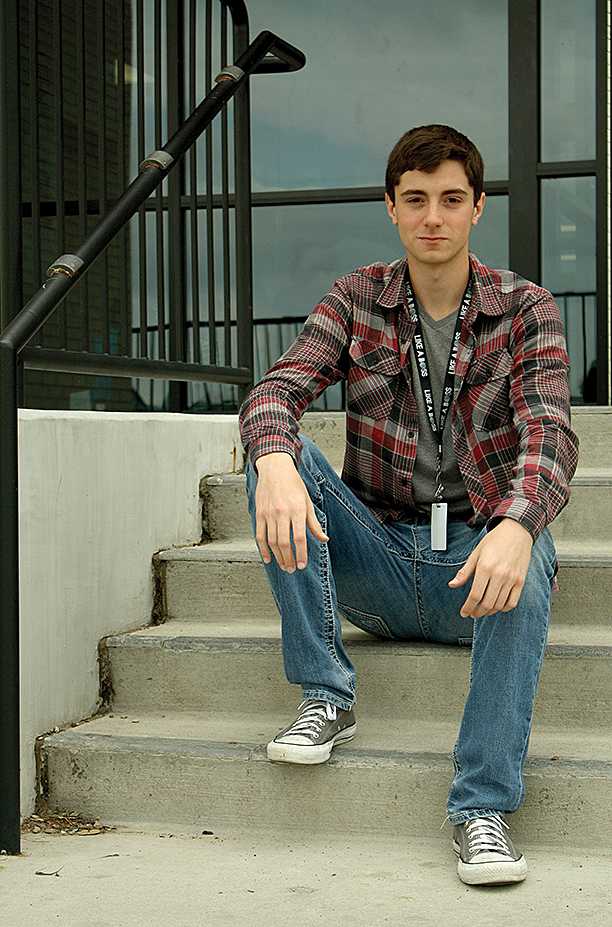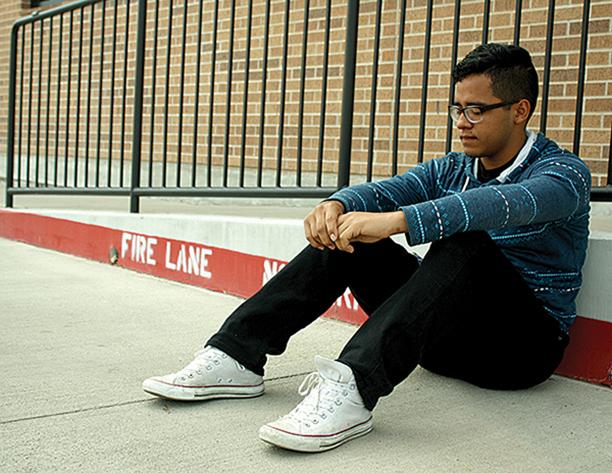 Seniors Seth Palmer and Raymond Ortiz
Read about Staying Cautious of Influences here: https://www.raiderecho.com/in-depth/2014/05/02/staff-editorial-staying-cautious-of-influences/