Student gets one-of-a-kind dress for prom night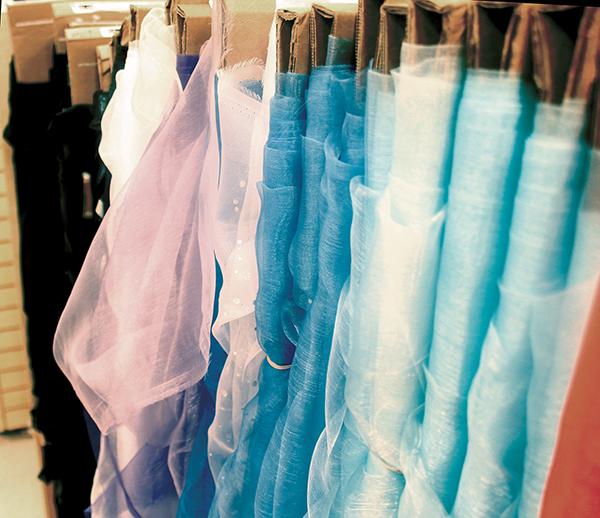 As most students buy their prom dresse
s from a boutique, she is sorting through piles of fabric. She searches through hundreds of colors and textures. She finds the perfect color, magenta. Perfect for her special night.
Senior Susan Olayinka is currently getting a prom dress custom-made for herself. At the beginning of prom season, Olayinka was worried she would not be able to find the perfect dress and that another student would have the same dress as her.
"The process of finding a perfectly fitting dress is stressful and time consuming," Olayinka said. "Making my own just made it easier on myself. The dress will be perfect for me. It'll fit all my proportions. It'll be one of a kind."
Olayinka found inspiration for her dress from various online designers and prom pictures. The dress is currently being created.
"I am having the dress tailor-made into a style I saw online," Olayinka said. "The dress drew my attention, so I'm making almost an exact replica. It's a two-piece ball gown. It will incorporate a crop top with a ball gown skirt. The top is made from lace and the bottom from a silky material."
This is not the first time Olayinka has had her clothing custom tailored.
"I have had many traditional Nigerian outfits custom-made," Olayinka said. "I trust this tailor and am familiar with her work. So, it isn't anything new. I've always said I'd get a custom dress for prom."
After buying her fabric from Wherehouse Fabric Outlet on Harry Hines, Olayinka went to a tailor and shared her design.
"The fabric, which is magenta, cost me $127 and the sewing [was] $150," Olayinka said. "So, $277 total, which isn't bad at all. Most spend more money [for a prom dress]. I have friends who've spent around $600. I think I got the better deal."
When initially sharing her idea of designing her own dress, Olayinka's friends were surprised that she would go through all the trouble for one night. On the other hand, her parents were all for it, because they knew that they would be saving time.
"My friends were in awe and questioned my decision," Olayinka said. "They asked me if I was serious. Eventually, they got used to the idea and helped me think of more ideas."
Olayinka's mother assisted her in choosing designs and fabric patterns. Olayinka spent the majority of the day at the warehouse picking fabric.
"My mother knows me very well," Olayinka said. "She would tell me when something wouldn't work for me or if something wasn't pretty."
When Olayinka found the magenta fabric, she knew it was the one.
"The color looks good on my skin tone," Olayinka said. "I think it fits the style of my dress really well."
Despite the support Olayinka received from her friends and parents, she met someone who said that a custom dress was unnecessary. Even so, Olayinka said she has no regrets in putting time and effort for one event.
"Everyone is entitled to their opinion," Olayinka said. "What I do with my time and money is all up to me. I feel that it's more beneficial for me to make my own dress, because it helps me keep my sanity during the prom dress season."
Olayinka's dress was finished on April 30. Overall, Olayinka said she cannot wait to show off her dress on this special night.
"Prom is a once in a lifetime experience," Olayinka said. "I plan to slay; it's our night!"