COVID-19 Postpones and Cancels Events Worldwide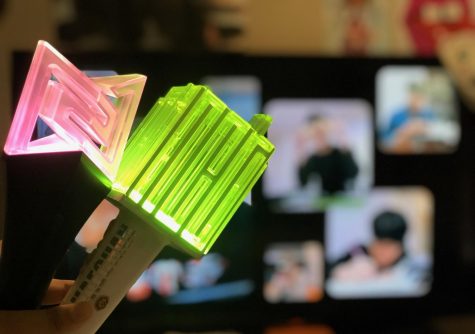 The outbreak of coronavirus/COVID-19 has caused numerous companies and event organizers to postpone, reschedule or even cancel public events. Due to regulations and advice issued by governments and public health organizations worldwide. Banning large gatherings of people, various local, national and international events, including sporting events, concerts and conferences, will not take place as scheduled, if at all.
Among the most prominent events to be affected was the 2020 Summer Olympics which has been postponed to 2021. A number of events have been modified to remove a live audience or to be purely held over teleconference.
Such as Christian Holy Week events that were held in front of no audience or even concerts put on at home through live streams by artists who have been affected. With an order of social distancing and mandatory lockdowns being out into place many companies and entertainers have brought matters into their own hands by providing streaming services for charity or even just to entertain audiences worldwide. 
An online concert event special that reached audiences around the globe was 'One World: Together at home', an event which was curated in collaboration with Lady Gaga and Global Citizen to promote and raise money to support healthcare workers in the fight against the COVID-19 pandemic. The broadcast which was streamed on numerous platforms featured performances from numerous international artists such as K-pop group Super M, Latin artist J Balvin, French artist Angelè, and many western artists including Billie Eilish, Lizzo, and Kacey Musgravez just to name a few. The event raised a total of almost $218 million dollars to over 100 charities helping feed and house millions of families, financial and educational aid, directly supporting vaccine development and healthcare workers even calling for a global ceasefire. The event also reached an audience of over 300 million people across the globe. 
Among other efforts made by artists to continue on is virtual concerts. The entertainment company SM Entertainment has announced a service in collaboration with Beyond LIVE, where fans will be able to attend live online concerts with some of their artists. This streaming service will allow fans to attend these virtual concerts, and even allows for a VR reality experience for those who own a VR headset. This event will include artists such as Super M, NCT 127, NCT DREAM, and WayV and will be spaced out from April 26 to May 7 with an artist performance each week. The company has also produced tickets and merchandise that are available to purchase for these events. The company claims this service being a "A new video concert that combines artist performance with various graphics and technologies." The artists under SM have also made relay lives and events that hope to bring joy and comfort to fans who are distressed during this time.
Although, SM Entertainment isn't the only international company which has made streaming services specially for their fans. Bighit Entertainment is also another international company which has made efforts for their fans. The company had to recently announce their decision to postpone the tour of K-pop group BTS due to the virus. But the company came up with a weekend long event on YouTube where fans were able to stream all past concert movies of the group. The weekend long event brought in around 50 million fans to tune in to watch the group's previous shows. Although dates have not been announced for the reschedule of their tour fans are still hopeful that they will hear back soon. 
The virus has no set predictions for when it will be safe to resume all public activities nation wide, in result many events are being cancelled and if they are postponed, either events are scheduled for 2021 or have yet to be announced for many cases. Promoters and companies are constantly making updates on the progress of these events, and if people were planning on taking trips or going to any public events it is advised to check up on them to see if plans have changed and if there is a chance for refund if cancelled or an updated date for the event. 
All the public can do at these times is hope for the best regarding the conditions of the public in order to get society back to normal. Although many concerts, cons, award shows, and events alike have been postponed or cancelled it has all been in an effort to maintain public safety as much as society can.