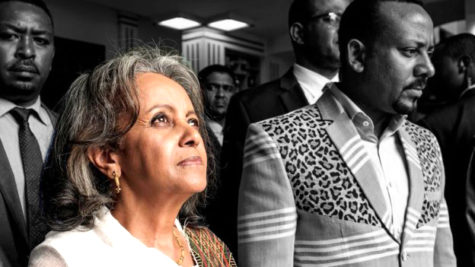 Gelila Negesse, Designer

January 23, 2019
After the abrupt resignation of former Prime minister Hailemariam Desalegn the new Ethiopian Prime minister, Dr. Abiy Ahmed, has promoted multiple women to prominent positions in the reformation of the Ethiopian government. In the wake of a new administration, Prime minister Ahmed elected women f...
Riley Sims, Co-Editor-in-Chief

May 21, 2018
President Trump has been in office for more than a year, but we are still hearing about more scandals in the White House. As the Supreme Court calls in members of Trump's campaign, it leaves the public wondering how many secrets are going to spill out of the White House. How can we trust the government...
April 4, 2017
" I might like someone when they show qualities that I find attractive. I once met someone who seemed well-educated and had a sense of humor. Another one of the key things was that they liked sports," Tim Williams, Government teacher.