Tribute to Steven Lambert
Towards the end of the 2010 school year, physics teacher Steven Lambert began experiencing sharp pains, becoming severely ill. As his family pleaded to him to go to the doctors, he stifled the pain for one day saying there was no way he would miss graduation night. "I promised my students I would be there," Lambert said.
After going to the hospital later that evening, Brenda Lambert, his wife, received a phone call from the doctor saying that Steven was extremely ill. After heading to the Presbyterian Hospital emergency room and being transferred to Baylor Hospital downtown, Steven was told he had an unknown autoimmune disorder. The disease was attacking his own body and by the end of the following weeks his liver failed. He then received a liver transplant from a 14 year old boy who died. 
Lambert went into recovery, but cut it a few months short despite his doctor's advice. 
"He said, 'my students are counting on me,'" Brenda said. "He needed to go back."
So for ten more years, Steven told very few people about his autoimmune disorder, often telling Brenda he "did not want to have to explain something he didn't even understand."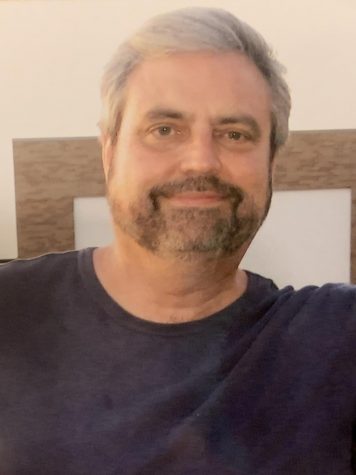 And for those ten more years, Steven led a life dedicating every moment to his family, his passions, and most of all his students. 
Near the end of 2020, Lambert began having problems. After visits with physicians and cardiologists, he was admitted into the ICU on March 1. Steven Lambert passed away March 20. 
"He was a special person," Brenda said. "He died with dignity."
Although toward the end of his career Steven became a physics teacher, prior to that he lived quite an eventful life working as an engineer for a government contractor, where he met his wife Brenda, a fellow engineer at the company. He became president of a division with 2,000 people working under him. 
What started off with two co-workers playing tennis together soon blossomed into something greater as they married in 1981. July third would have been their 40th anniversary. 
Steven and Brenda went on many adventures together, from backpacking in the far north west of Colorado to international travel provided through his job. 
"We would take our nephew who was like our son and we would be gone about a week at a time and see no one," Brenda said. "Which we loved."
With just the two of them, they led exciting lives exploring the wilderness, snow skiing in Colorado, and going to Bob Dylan concerts. 
Brenda's mother came to live with them after Brenda's father passed, and for a long time, the three of them were family. He began to cook, his family described him as a five star chef. He made breads, pizzas, and even his own noodles. He picked up woodworking, fixing anything and everything. Once settled here in Garland to be closer to their nephew and his kids, Steven stopped working at the contractor company after 40 something years and became a teacher, bringing his real-life expertise and advice with him.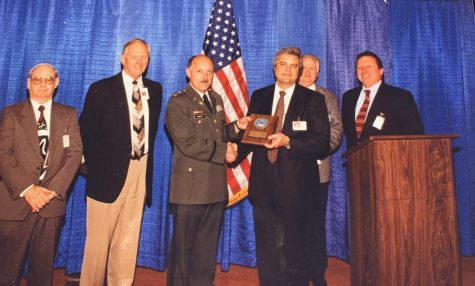 "That's the reason he was so capable of helping the students understand how important a resume was and how to search for jobs and how to apply to college," Brenda said. "He had all of that real world experience working in engineering."
Chemistry teacher Rebecca Juereca taught in the room across from Steven, becoming closer to him over the years, constantly having to remind him to respond to emails, make it to meetings on time, and finish up documentation. 
"You always saw him here, endless hours, working with his students because they came first," Juereca said. "Hence why so many students are impacted by this."
Principal Michael Arreola knew Steven as a funny person who, despite running policies and procedures his own way, did it all in the interest of his students. 
"I always thought he was driven by the right thing," Arreola said. "Sometimes when you're the supervisor and people don't do things the right way they can be a headache but he was never a headache. He always did things for the right reasons, so I really appreciate that attitude and that passion for his kids." 
To Arreola, Steven could see the long term impacts his teaching could have on his students, using genuine interests to further propel students in physics.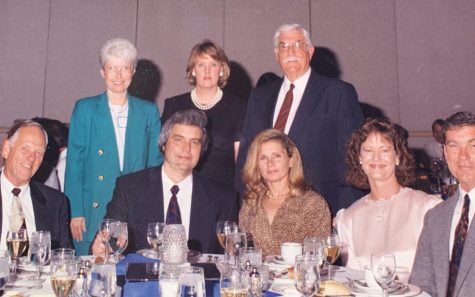 "Everybody I think has a passion for what they teach," Arreola said. "But he was more passionate about making sure that he was the best teacher that he could possibly be so that his kids would get the material."
Brenda saw the connection Steven held with his students, applying his personal convictions of hard work to ensuring the best for his students. 
"A lot of times I would go in when he would have late tutoring and I could see what a strong bond he had with his students," Brenda said. "I think you could just see the joking nature and how he never just did the minimum in life either so he never would accept that from students." 
As he taught from home during the 2020 COVID-19 pandemic, Steven would prop up his emotional support animal to the camera before each lesson, giving students a quick laugh during a time of learning that was challenging for the both of them. 
Despite knowing that his health was getting progressively worse, he spent his last few months of teaching making students smile beyond the bleak circumstances. He abruptly announced his retirement in December of 2020 as he began to visit doctors about his worsening heart condition. By the new year, several tests came back showing his autoimmune disorder had attacked his heart, putting him in the ICU in the beginning of March. 
"We heard kind of whispers about it and there was a possibility and we were unsure and so we reached out," Arreola said. "We were able to send a police officer over to his house and that's when he found out that it actually had happened a little while before so that's when we notified the staff."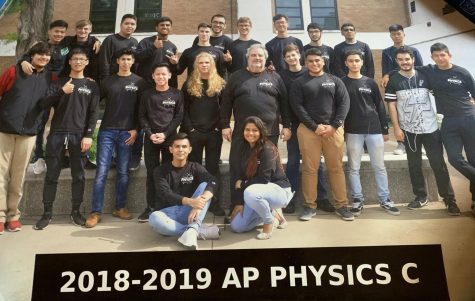 About a week later, the administration, with counselors and support resources available, prepared to notify students. 
"We really wanted to help them process their grief," Areola said. "As much as friends want to be supportive, we don't really have the skills and capabilities to do that, so we have professionals that are able to help students navigate that."
Students, staff, and old friends were all shocked to hear the news of such a special part of the school now gone.
"I'm definitely gonna miss him," Juereca said. "He would always speak his mind. If there was something he was not okay with he would let you know because he wanted his students to be first."
Arreola, although having met him only a year ago, could feel the loss the school felt after losing Steven. 
"I think that he was a perfect example of what a teacher should be," Arreola said. "That they should do anything they can for their students, go above and beyond, work tirelessly for them and always put them first. He was passionate about what he taught, but he was mainly passionate about making sure he was teaching it in the best way for his students to learn it. He wanted his kids to leave with a sense of accomplishment that they were able to conquer something challenging and be prepared for whatever they'll face in the future." 
Now, Brenda sits at home, with her sister by her side as she sifts through the endless drawings, cards, letters, farewells and homemade gifts from students over the years, all thanking Steven.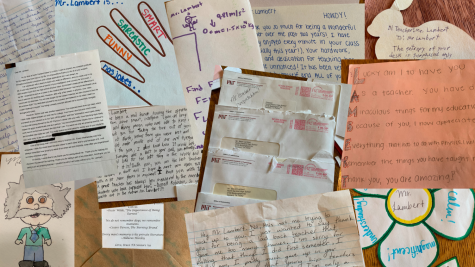 One former student describes that beyond the "constant assault of quizzes" there was never a class quite unique as his. 
"It is inspiring to me how you teach because you enjoy seeing the growth in your students, not because you were stuck with the job. Know that you were the reason I discovered my passions for physics and helped me pursue my dream of becoming a mechanical engineer. I can not thank you enough for encouraging and believing in me. Because of you, I know I have the ability to accomplish amazing things."
Another student writes of all the discouraging moments while navigating high school and how  Steven was a guiding model in finding a path to take beyond college."It is individuals with a desire to teach who make a difference, and you made one in my life. You dedicated yourself to my success and believed in me when I didn't or couldn't believe in myself. Thank you for caring about me. You really looked out and cared for every one of your students and I was lucky to be one of them."
Other Students wrote short letters with heartfelt messages. 
"You endowed me with a unique curiosity and sense of self-fulfillment, teaching me to never just accept things as they are or as they are told to me."
While others wrote him witty physics remarks.
"You're going near 2 x c because you defy E=mc²."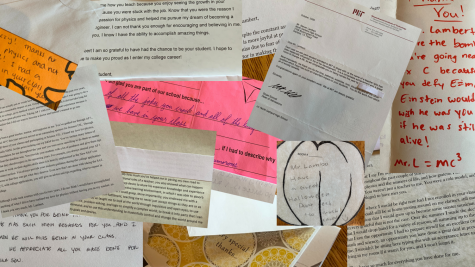 However, one thing that set Steven apart from other figures in these students' lives, was how he cared for each and every student. From the high achiever to the one who made it to class long after the bell. He cared for each and every one of his students over the 17 years he taught at North. 
"As I hand in the last of my late assignments hoping you'll accept them, I can't help but feel I'll miss this. Just you watch, Lambert, I'll go far. And it will be in great part due to you."
Brenda lives in a world crafted by the close relationship Steven shared with his students as her shelves and tables are filled with the boundless love only a teacher can build. 
"I want all the people who have given him letters and things they made to know that they gave his family memories forever," Brenda said. "I will continue to display and treasure all of those things and I want to say thank you to everyone."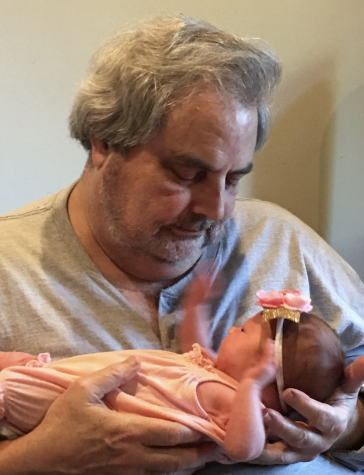 Spending those long tutoring hours after school with him and reading through the countless letters, Brenda could see the unique dynamic between his students as they went on to greater things beyond high school.
"He couldn't have been prouder if they were his own kids," Brenda said.
The night before he died, he sat with his wife in the ICU as they talked for hours, telling her that he wanted her to be happy in the future. 
"I said well I'm going to be happy but it won't be because I found anyone else it's because I got to see how special of a person he was," Brenda said. "He also told me to not give away his workshop tools at the garage sale." 
They talked well into the night as late as three o'clock. They talked about their family, Steven telling Brenda to take care of their little girls —  who were his brother-in-law's and nephews daughters — and his son, their nephew who explored the world with them. 
In those last moments when they both knew that he was dying, Steven told Brenda a sentiment he spent his career fulfilling. 
"I hope I was a good person," Steven said.
And as the night dwindled down Brenda responded. 
"'Think of all of the students whose lives you have impacted, whose lives you have changed,'" Brenda said. "'You have changed the direction of their careers.' I reminded him of all the people that he impacted. He was very much a blessing to everyone he touched." 
Brenda Lambert plans on having a celebration of life for Steven Lambert. Although no details have been in place right now, she wants to stress that it will not be a memorial, but an up beat time for memories and funny stories. 
View Comments (3)
About the Contributor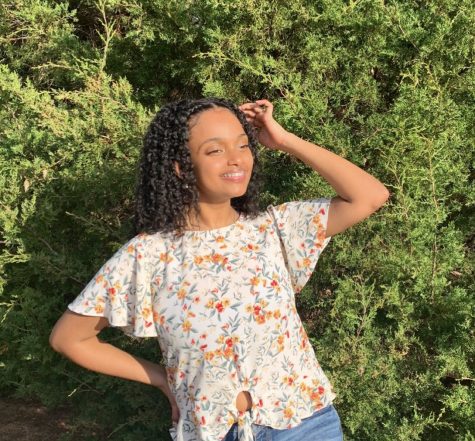 Gelila Negesse, Editor-in-Cheif
My name is Gelila Negesse, I'm a senior at North Garland High School and this is my third year on newspaper staff. I came on staff to create graphics and...