Senior column Beth Mauthe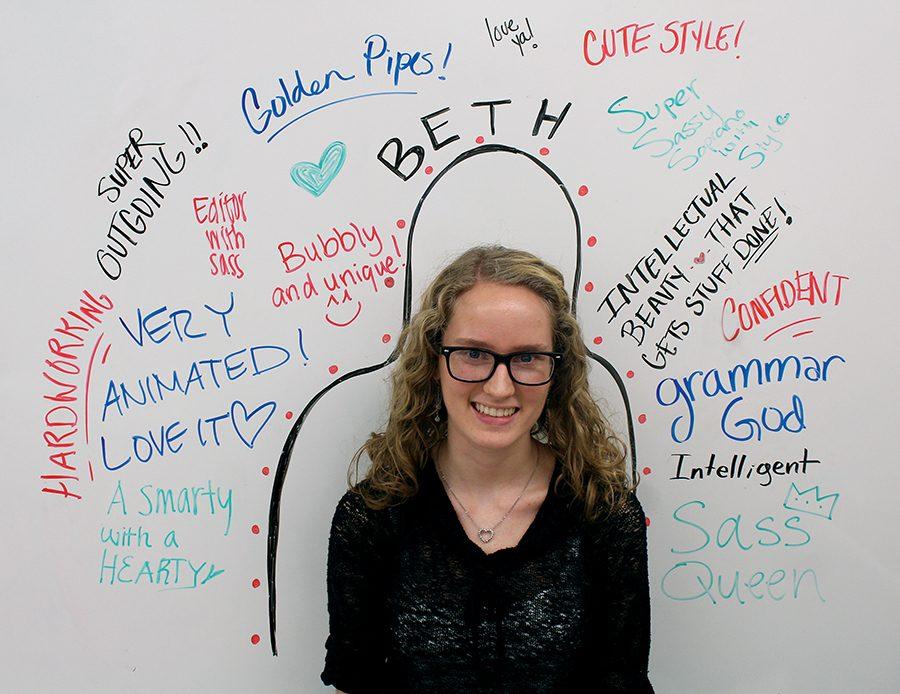 Beth Mauthe, Copy Editor
May 13, 2016
It's crazy, looking back at the four years I've spent in high school, to realize that I'm graduating in only a few weeks. And now, with two younger siblings both in high school as of next year, I'm excited for them to experience all the good and the bad that accompanies high school.
Joining choir from freshman year was a given for me, before I ever even entered high school. However, that was an easy decision that ended up offering me more than I could've expected as a middle schooler choosing. Choir has been more than just singing; I have created friendships and relationships through the music we made together, not only with the students, but with my fantastic director.
Conversely, a decision I never would have expected to make previously, was joining the Newspaper staff. And I'm glad I did. When I first joined Journalism, it was because I really wanted to join Yearbook. I soon found out that Yearbook was only offered during B3, which was my choir class. So, I half-heartedly decided I'd try Newspaper instead.  What seemed like a misfortune at first though, quickly became a blessing. I fell in love with writing and telling people's stories. And what's even crazier? I discovered I was good at it. I started winning awards. I was honored with an editor's position on staff. I decided I wanted to be a Journalism teacher. From one crazy lucky misfortune sophomore year of high school, I found a part of me I never knew existed. And for that, I will always be grateful.