Companies Confront COVID-19
With the novel coronavirus, or COVID-19, quickly spreading across the United States, many industries have faced hardships and medical supplies, such as masks, have become scarce. As a result, companies like Tesla, Google, Apple and others have teamed up to help fight COVID-19 worldwide. 
"We have extra FDA-approved ventilators," Tesla CEO Elon Musk said on Twitter. "Will ship to hospitals worldwide within Tesla delivery regions. Device & shipping cost are free. Only requirement is that the vents are needed immediately for patients, not stored in a warehouse."
In addition, on March 25, Apple CEO Tim Cook stated that Apple has donated masks to medical facilities in the United States. 
"Proud to share we've been able to source 10M masks for the US and millions more for the hardest hit regions in Europe," Cook said on Twitter. "Our ops teams are helping to find and purchase masks from our supply chain in coordination with governments around the world."
The number of medical professionals needed at work has also increased due to the pandemic, leading the CEO of temporary housing app Airbnb to provide housing globally. 
"Airbnb will provide housing for 100,000 COVID-19 responders around the world," CEO of Airbnb, Brian Chesky, tweeted. "All housing will be free or subsidized for healthcare providers, relief workers, and first responders. Hosts opt in to provide clean homes that follow safety and cleanliness protocols based on recommendations from the CDC." 
Additionally, many donations have been made by both celebrities and companies to nonprofit organizations, hospitals, schools and rural communities. This includes celebrities like Demi Lovato, Rihanna and Bruno Mars. 
"We're providing 4,000 Chromebooks to California students in greatest need & free wifi to 100,000 rural households during the #COVID-19 crisis to make distance learning more accessible," Google CEO Sundar Pichai tweeted. 
While the pandemic continues to develop, it becomes evident that citizens worldwide are going to need much more equipment and funds to overcome shortages in supplies and the challenges faced as self isolation proceeds. 
"It's in these toughest times that we show our greatest strength, and I know that we'll rise to the occasion," Cook said on Twitter. "Stay safe and healthy out there."
About the Contributors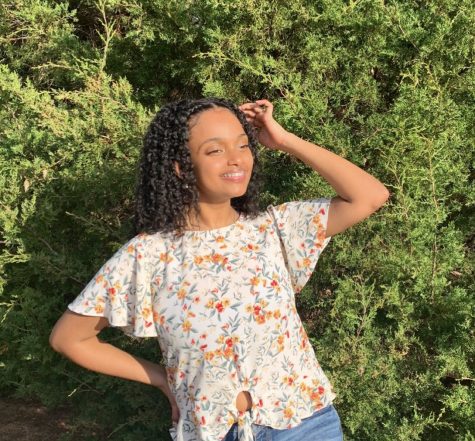 Gelila Negesse, Editor-in-Cheif
My name is Gelila Negesse, I'm a senior at North Garland High School and this is my third year on newspaper staff. I came on staff to create graphics and...