Dettentions Center Not A Option
Migrant detention centers have been around the globe since 1980 but this past year 45% of immigrants had being hiding . President Trump has being caring a lot about the U.S. southern border. has being deporting 3 millions immigrants since he took office .
AP Spanish teacher Erika Ortega doesn't believe these are the best solutions.
"I understand we need to enforce the law, but detention centers are not a good option," Ortega said.
Ortega said that not only are immigrants separated from their families , but they get sick and some sadly die from bad treatment. The immigrant detention centers are a private organization, which means that they are making money out of incarcerating immigrants. The detention centers make around 500,000 per year.
Gala Gutierrez, a junior at Bishop Lynch High School, agrees with Ortega.
"If I [was in a detention center I would] pray for myself, but especially everyone around me," Gutierrez said. "We were taught at a young age to respect others and love them."
People come to this country to make a better life for themselves and to help out people in need. One of the main reasons that immigrants come to the U.S. is to support their families.
"I was an immigrant myself, I was not an American," Ortega said. "I am now. I know I will do even the impossible for my family, to see them happy and succeed, but you need time and you need freedom to fix your problems."
Only in texas there are 15,852 immigrants Ortega thinks that immigrants should not be in a detention center.
"Detentions centers are inhumane," Ortega said, " especially because they are for profit, they don't give immigrants healthy food, and they don't treat immigrants how they are supposed to be treated. It's inhumane how detention centers want to make money out of other humans just because they came to this country for a better life."
Business Insider,a newspaper for financial and business news,released an article that proves detentions centers are not in good conditions.
"Homeland Security inspectors have inspected centers in California in early June have released harrowing pictures, showing overcrowded immigrants with inadequate food and water and highly freezing temperatures with not proper bedding."
Presidential candidate Beto O'Rourke doesn't agree with immigrant detention centers.
"Immigration is a problem, but a great problem that we have to appreciate. Texas has one of the best economies, because Texas is diverse and migrants come help with the economy of Texas and of the USA."
About the Photographer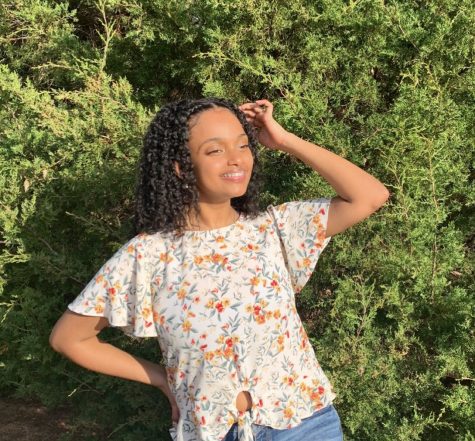 Gelila Negesse, Co-Editor-in-Cheif
My name is Gelila Negesse, I'm a junior at North Garland High School and this is my second year on newspaper staff. I came on staff to create graphics...