Holidays Around the World
With the holiday season among us, many people prepare for celebrations like Christmas, Hanukkah, Kwanzaa, New Year's and other special occasions.
Around the world, different cultures observe holidays that to some may not seem normal.
Fans of 50s music come together annually for the Day Music Died on Feb. 3, to honor famous singers who died in an airplane crash in 1959 on that day. These artists included Ritchie Valens, J.P. "The Big Bopper" Richardson and Buddy Holly.
In Oaxaca, Mexico, the Night of the Radishes is a radish-carving contest held on Dec. 23, where contestants carve radishes to look like the birth of Jesus Christ, or other historical re-enactments. It first started in 1897, where Oaxacan farmers sold their produce at a Christmas Vigil Market, and they started carving figures to make it more appealing to the public. What once was a marketing ploy for the area has evolved into a festival with a cash prize for the best carver.
Bonza Bottler Day is a holiday created by Elaine Fremont in 1985 that can be celebrated every time a day coincides with the corresponding month. The mascot for the event is a dancing groundhog throwing confetti.
Celebrated on the last weekend of November each year, Lopburi Monkey Buffet in Thailand was created to embrace the primitive creatures that roam the area. The grand buffet started out as a solution to the ongoing issue of monkeys harassing visitors for their food and has flourished into a party that welcomes the monkeys annually.
Every May in Bolivia, people gather by the thousands in the small town of Macha for the Tinku "Punch Your Neighbor" Festival. Traditionally, the fighting was meant to please Pachamama, a Bolivian goddess also known as the "Goddess of the Earth," who required a blood sacrifice from humans. Now, the festival has evolved into more of a test of bravery to see who will be the last person standing.
Sophomore Alec Balthao said he doesn't care much about weird holidays, but if he could create a holiday it would be something out of a movie.
"I'd make a holiday where you could do anything like 'The Purge'," he said.
Of all the holidays mentioned, Balthao decided he would probably celebrate the Night of the Radishes.
"It's like pumpkin carving but basically that on a smaller basis," he said.
According to sophomore Mel Rodriguez, she's never heard of any weird holidays, but she would definitely celebrate the Lopburi Monkey Buffet.
"I would want to feed monkeys, what's more exciting than that?," Rodriguez said.
Rodriguez said if there was a holiday she could make, it would be about man's best friend.
"I would make a holiday about dogs, because I love them, and they deserve the world," she said. "You wouldn't have to work, and you get to play with your dog all day."
About the Contributors
Gabriella Rodriguez-Sanchez, Photo Editor
My name is Gaby and I enjoy creating content. I'm very sarcastic and enjoy using humor in my work. I enjoy traveling for different work opportunities. Class...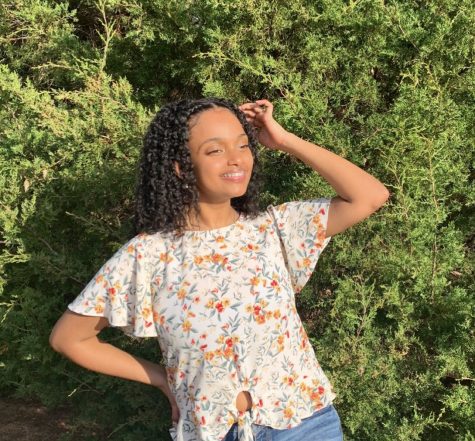 Gelila Negesse, Co-Editor-in-Cheif
My name is Gelila Negesse, I'm a junior at North Garland High School and this is my second year on newspaper staff. I came on staff to create graphics...