Catholic Church Injustice
Church authorities as high as Pope Francis are being accused of covering up an avalanche of sexual abuse cases ranging from churches in Ireland, Australia and even some located in cities around the U.S.
Originally, Archbishop Carlo Maria Vigano claimed that Francis allegedly rehabilitated ex-Cardinal, Theodore McCarrick, after knowing McCarrick was accused of groping a minor.
However, according to public records, during the sanction period from 2009 and onward, McCarrick was seen attending functions for officials and travelling for church related business, which breaks sanction rules.
In an 11-page letter published by Vigano, he said sanction rules state that the cardinal has to leave the seminary where he is living, is forbidden to celebrate Mass in public, can't participate in public meetings, give lectures, travel, and he has the obligation to dedicate himself to a life of prayer.
With these recent revelations, the intensity of the scandal increases by the day.
According to the 1,400-page report by the Pennsylvania grand jury, more than 300 Catholic priests were accused of sexual abuse to minors over the course of seven decades.
Top aide for Francis, Archbishop Georg Ganswein, said the scandal is, "its own 9/11," because of, "how many souls have been wounded irrevocably and mortally."
Math teacher and Christian preacher Craig Wilson said sexual abuse on the part of priests is not a new crisis.
"[Sexual misconduct] is something that has been either talked about or insinuated for decades," Wilson said. "When we talk about sexual assault of children, there are few things that are as sensitive or immoral for a society to deal with."
According to Wilson, there needs to be transparency when an issue such as the sexual assault of minors arises.
"If there is an accusation it needs to be handled by the law and removed from the church," Wilson said.
About the Photographer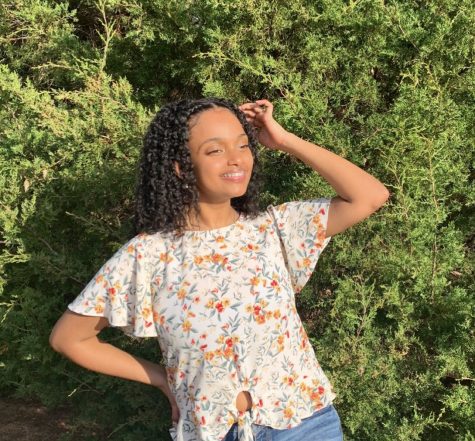 Gelila Negesse, Editor-in-Cheif
My name is Gelila Negesse, I'm a senior at North Garland High School and this is my third year on newspaper staff. I came on staff to create graphics and...