Second Annual Springfest Held to Help SROs
Hang on for a minute...we're trying to find some more stories you might like.
   Student Council will be hosting their second annual Springfest on April 21 from 4-7 pm on the football field. The purpose of this event is to bring people from around the city together to enjoy time with their family and friends. Student Council's goal is to create an atmosphere with a sense of community for the student body as well as those who do not attend this school.
   "We had a vision," Student Council sponsor Dustin Barth said. "We wanted to bring the community together around North Garland. We have a lot of kids that come from MST that are bussed in from all over the city and there's a slight disconnect between the kids."
    The clubs and organizations participating in this festival include the Hispanic Youth Organization, National Honor Society, Beta Club, Key Club, and Red Cross. Student Council hosts this event with no intentions of making profit. However, they are open to sharing some of the profit to the other clubs before donating the rest to a charity or cause.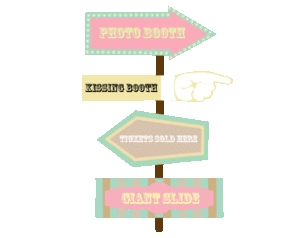 "Part of our cost is if [the clubs'] booths are profitable then we try to cut them in on some of the money," Barth said.
      There are a variety of activities that attendees can enjoy such as bounce houses, basketball and bubble soccer. This year Student Council was able to improve the event by working with corporate sponsors consisting of Taco Bodega, Chebycare Pharmacy and Sicillianos. Barth said he understands organizing an elaborate event like Springfest does not happen automatically, but taking new steps every year helps this event continue to become more successful.
"You're not automatically going to jump to this [spectacular event] when you try to [organize] a big event," Barth said. "You have to take those strides and steps and build up to it."
The proceeds from the event this year will go toward a summer camp organized by the School Resource Officers (SROs) that will work on building relationships with elementary kids and teenagers, discussing how to avoid getting involved in gang violence. This camp had previously been funded by other organizations , but has now been cut. The responsibility to fund this camp has been given to the SROs. By donating the proceeds, student council will be able to show their gratitude to the SROs for all the hard work they do.
"[The SROs] need to know that they're doing something good for us and that we appreciate them," Barth said.